Doty & Sons has introduced a new style ping pong table with stylish curved concrete legs. This table, Item number T1086050, is the fourth style ping pong table now manufactured by Doty & Sons. This table includes many of the same features of the other ping pong tables.
Features include:
Regulation size table top 108″ x 60″ x 30″ High
Table top thickness 4″
Heavy Duty Reinforced Concrete
Polished playing surface.
Table top sealed with 2 coats of concrete sealer.
Top coated with anti-graffiti sealer.
Chamfered edges
Heavy duty 4″ I-Beam Support system. I-Beam is powder coated.
Stainless steel net and gussets. Strongest net on the market today. See Jeep drives over ping pong tables: https://youtu.be/ARSRSlU89ck
Stainless Steel security hardware.
Custom logos and signage available.
Optional accent panel available in stainless steel and IPE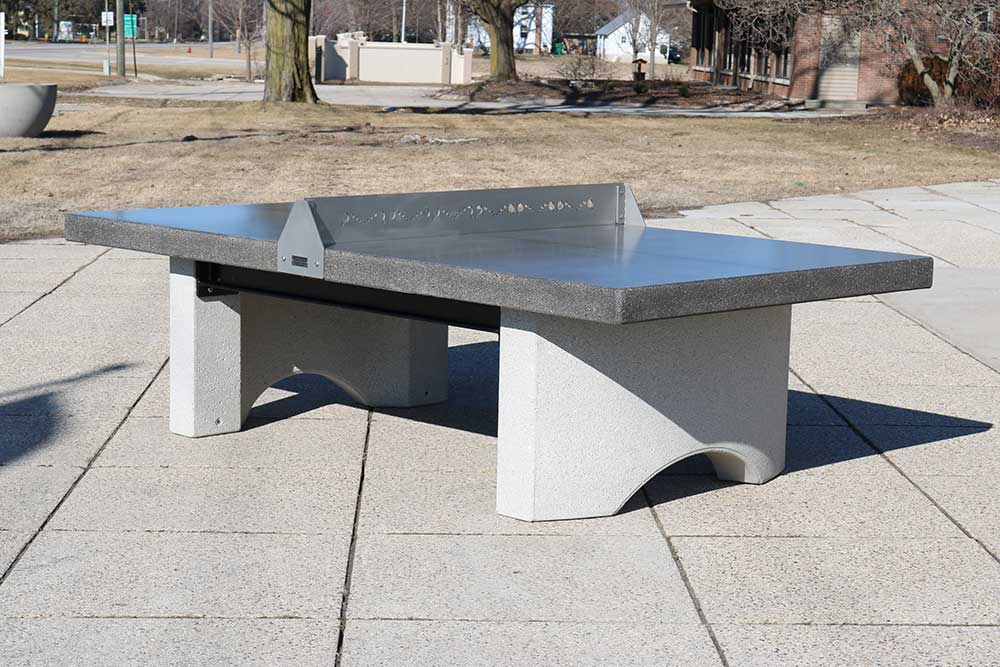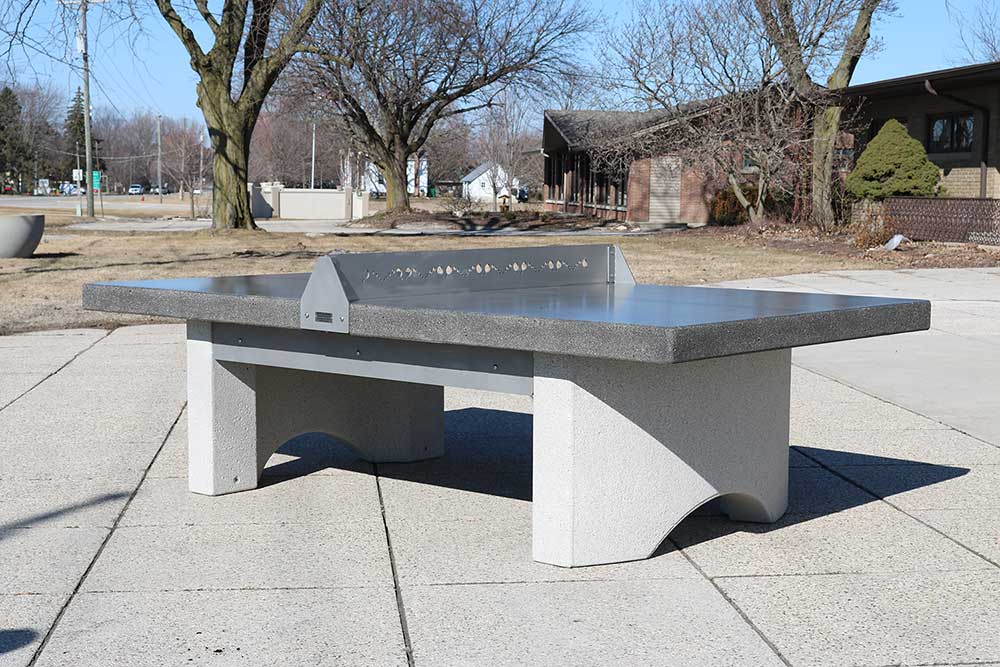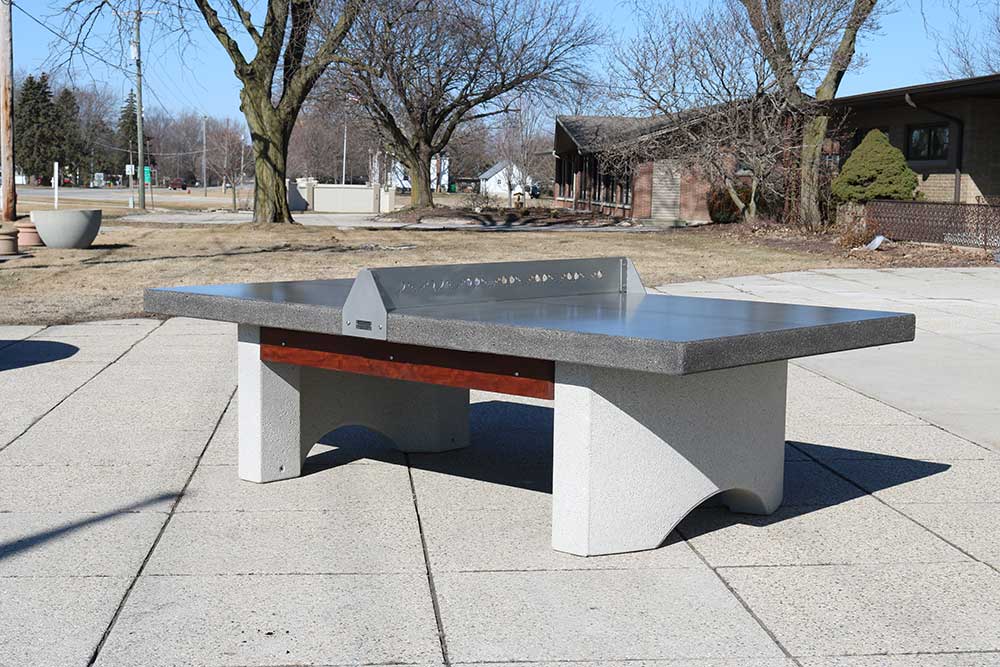 Doty & Sons makes a complete line of outdoor game products. Other outdoor game products include: concrete cornhole boards B.Y.O.Bags, Ladder Toss, Game Tablesand coming soon a Foosball Table.
Doty & Sons has been manufacturing quality concrete products since 1948. Call today if you would like information and pricing for any of our outdoor game products. We also manufacture a complete line of concrete site furnishings. Other products include: litter and recycling containers, benches, tables and table sets, planters and security bollards.